Women's Health & Pelvic Health
What is Pelvic Health?
The pelvic floor, for both men and women, is comprised of a group of muscles that are responsible for many tasks. Your health is dependent upon the success of these muscles in meeting the demands of your body. If these demands are not met, then pelvic floor disorders can develop and these disorders can increase in prevalence with advancing age. In fact, almost 25% of women can face pelvic floor disorders in their lifetime. Other at-risk populations for pelvic floor disorders any pelvic post-surgical patients, women who have had multiple births, neurologic diseases, oncology patients who experienced radiation, steroid dependency, or connective tissue disorders.
What are Some Common Disorders of the Pelvic Floor?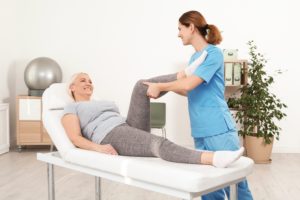 Urinary incontinence
Urinary urgency
Vulvar vestibulitis
Bladder prolapse
Pain with urination
Pain with sexual intercourse
Interstitial cystitis
Pelvic floor muscle weakness/tightness
Post-Surgery (Ex. C-section, diastasis-recti separation, hysterectomy, post oncology, bladder suspension)
Pre/Post-natal dysfunction
How Can Physical Therapy Help Women's Health & Pelvic Floor Disorders?
Manual therapy and therapeutic exercises are used to strengthen pelvic muscles, release tight pelvic muscles, and to relieve pain. Other modalities that can be effective include electrical stimulation, meditation, and guided relaxation, and patient education.
Why Choose Red Canyon Physical Therapy?
Red Canyon specializes in the evaluation and treatment of pelvic health dysfunction. Our therapist spends one on one time during your evaluation to understand the full history of your ailment. The examination/treatment will not be painful and will be guided by your input. Treatment will be performed in a private room. The treatment session will be around an hour. Our therapist has taken advanced coursework in Pelvic health in order to bring you the best treatment. We will team with you and your healthcare provider to develop a comprehensive treatment plan.
We also work with patients looking for physical therapy for Orthopedics, Sports Medicine, Workers' Comp, ASTYM® / IASTM / Cupping, Vestibular Rehabilitation, Balance Training, and Trigger Point Dry Needling.