Brian Weisman, PT, CERT. MDT, CMP, CDNS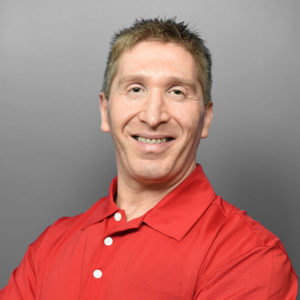 Brian graduated magna cum laude from Quinnipiac University in 1997 with a B. S. degree in physical therapy. After graduation, he returned home to Maryland to begin his physical therapy career, working as a staff therapist for a large corporate outpatient physical therapy company.
Brian is a huge believer in continuing education and always strives to become a better therapist by listening to patients and tailoring every treatment to their needs.
Brian then went on to open his own physical therapy company in May 2000, and with his two partners expanded it to 16 locations throughout the Baltimore metropolitan area. In 2015, Brian decided he wanted to get back to a more intimate therapy setting, overseeing only one clinic in Frederick, Maryland, where he could spend more time seeing patients.
Brian holds numerous post-graduate manual therapy certifications, and in 2008 became certified through McKenzie Institute for Mechanical Diagnosis and Treatment (MDT) of the spine and extremities. He is currently certified in ASTYM, as well as a Certified Mulligan Practitioner (CMP), and as recently as 2015 became certified in Trigger Point Needling (TDN). Brian's focus throughout his 20-year career has been primarily outpatient orthopedic conditions, post-surgical care, balance/fall prevention, and treatment of patients suffering from vertigo.
Matt Rosewag, MPT, MBA, NHA, BSPE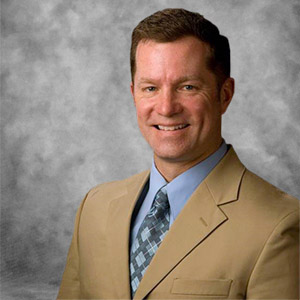 Mr. Rosewag has been working in healthcare since he began as a physical therapy technician at Kernan Outpatient services in the late 80's. Matt received his Bachelors in Science in Physical Education Studies from the University of Delaware in 1994.  He completed his Masters degree in Physical Therapy at the University of Maryland at Baltimore in 2000 and began working in the Outpatient setting for a Continuous Care Retirement Community.  He continued this position until 2002 when he began working as a Rehabilitation Manager at a related site and opened all physical therapy departments on the campus serving about 2400 residents and grew a staff to 24 therapists including Physical Therapy, Occupational Therapy and Speech Language Pathology.  He continued his work expanding to all Maryland sites in the Erickson Living enterprise until joining the Red Canyon Physical Therapy team on September 15, 2016.
Matt's passion has always been working with people to help them return to pain free and full Independent functional activities to enjoy life to the fullest extent.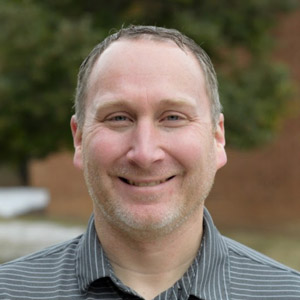 Karl earned his Physical Therapy degree from The University of Maryland Baltimore. Karl continued his education taking courses to become a board certified orthopedic specialist. He is certified to perform Functional Capacity Evaluations and Work Hardening in addition to office ergonomic evaluations. Karl enjoys coaching his children's lacrosse teams.
Karl is dedicated to helping patients move pain free in everyday activities and in performance.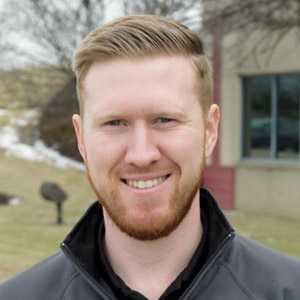 Rob earned his Doctorate in Physical Therapy at Saint Francis University, graduating in 2017. He began sports at a young age and became passionate about the human body and movement, learning from his mother, a physical therapist assistant. Rob is passionate about hands on manual therapy and will continue to pursue further education to benefit each and every patient. Areas of further development will likely include functional mobility screening, biomechanics of the golf swing with patient/client specific goals, and a formal certification in manual therapy.
Rob recently relocated to Frederick and is looking forward to becoming part of the community as well as joining the Red Canyon team. Outside of work Rob likes to stay active, you can likely find him at a golf course or enjoying the company of friends and family.
Rob is dedicated to decreasing pain and improving his patient's functional mobility as this is essential to each patient's well-being.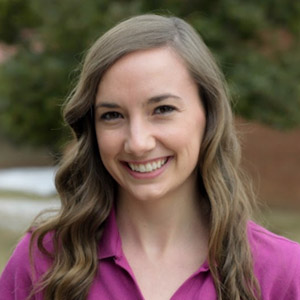 Rachel received both her undergraduate degree in Exercise Science and her Doctorate of Physical Therapy degree from Slippery Rock University of Pennsylvania. Growing up leading a very active lifestyle, Rachel has always had a passion for health and wellness. Rachel is committed to helping her patients reach their own individualized goals. In her free time, Rachel enjoys traveling, being outdoors, and spending time with her family and friends.
Brandon Wentz, PTA
Physical Therapist Assistant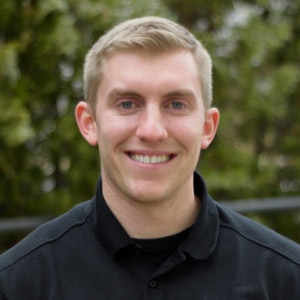 Brandon earned his Physical Therapist Assistant degree from Penn State Mont Alto, graduating in 2017. Growing up, he was active in different sports and gained a passion for physical fitness. He is dedicated to being a life-long learner and is always striving to better his practice to ensure the best possible care for patients. He loves interacting with his patients and believes it is extremely important that patients feel listened to and understood. Outside of therapy, he enjoys spending time with family and friends, hiking with his fiancé, and living an active lifestyle.
Austin Johnson, PTA
Physical Therapist Assistant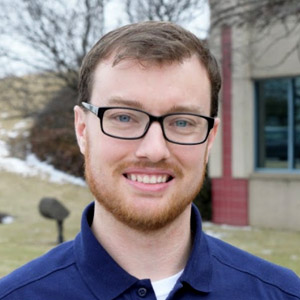 Austin graduated from Slippery Rock University in 2009 with B.S. in Sport Management where he went on to work as an Assistant Golf Professional. Austin then completed the Physical Therapist Assistant Program at Carroll Community College in 2014. Austin enjoys utilizing the manual therapy skills he has developed as a PTA to help patients of all backgrounds meet their goals, as well as receiving additional training to help patients with vertigo, vestibular and other balance disorders. In his free time, Austin enjoys long distance running and hiking.
Emma Edgeson, PTA
Physical Therapist Assistant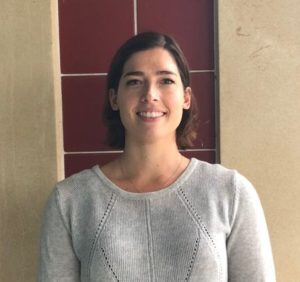 Emma received her Physical Therapy Assistant degree from Blue Ridge CTC in 2016. She is devoted to helping her patients reach their full potential. Outside of work she enjoys hiking, traveling and spending time with family and friends.
Dr. Gillian Diestel, PT, DPT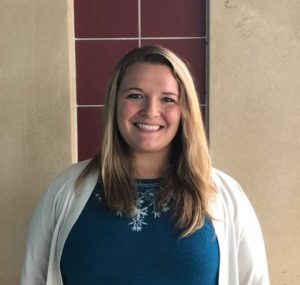 Gillian is a recent graduate of the South College Doctor of Physical Therapy program based in Knoxville, Tennessee. She is a Pennsylvania native and earned her B.S. in Kinesiology from Penn State. She is passionate about evidence-based care and believes that great physical therapy begins with a good patient-therapist relationship in order to build a foundation of trust and respect. Outside of the clinic, Gillian enjoys traveling, hiking and playing with her two dogs, and spending time with friends and family.
Caitlyn Rohrs, PTA
Physical Therapist Assistant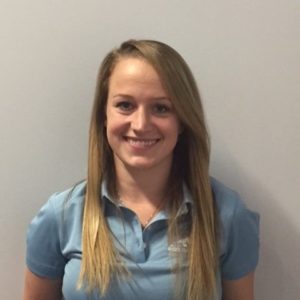 Caitlyn earned her Bachelor of Science degree in Exercise and Sport Science from Frostburg State University in 2013 and then completed the Physical Therapist Assistant program at Allegany College of Maryland in 2015. In 2018, Caitlyn became a Certified Strength and Conditioning Specialist through the NSCA. She is committed to helping patients reach their functional goals and strives to help them return to work, sports, or recreational activities that they enjoy. Outside of work, Caitlyn enjoys being outdoors, playing with her two dogs, and spending time with friends and family.