ASTYM®
The staff at Red Canyon Physical Therapy is certified in a specialized form of therapy called ASTYM®. This therapy works quickly to address issues caused by scarring of the muscle, ligament, or tendon. ASTYM therapy can be performed on most areas of the body, and we have had great success treating conditions such as muscle strains, tendonitis tennis elbow, and post-surgical scarring.
ASTYM Stimulates A Healing Response In Muscle, Tendon, And Scars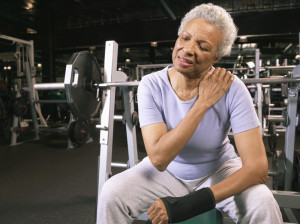 Scarring can occur on the surface of the skin, but often bigger issues come from scar tissue that develops inside the body around muscles, joints, tendons, and ligaments. Some injuries trigger a response in the body where it naturally creates scar tissue. This fibrous, strong tissue is meant to reinforce an area but often results in restricting movement and causing pain.
ASTYM is a type of manual therapy that treats this tissue. This therapy uses specially designed tools to transfer pressure to the soft tissue, particularly on and around the area of the problem, and a specifically trained protocol is performed in a particular sequence that is unique to the ASTYM technique. This treatment stimulates a healing response in muscle, tendon, and scars.
In addition to the ASTYM treatments administered by your therapist, you will receive a customized stretching and strengthening program that will encourage your body to heal correctly. This stretching is vital as it helps the new fibers to heal and strengthen, allowing your symptoms of pain and discomfort to decrease.
The great news is that ASTYM treatment allows you stay active. It has been discovered that if patients continue to work, play sports or participate in other physical activities while you are engaged in ASTYM therapy, the tissue remodeling will occur in a way that supports these activities and reduces the pain previously experienced. By remaining active during the ASTYM process, your injured area will become stronger.
ASTYM does not just treat symptoms or offer a temporary recovery. Instead, ASTYM therapy stimulates the body to regenerate healthy tissue while staying active. Many ASTYM therapy patients experience a significant change in their symptoms after just three or four visits.
Red Canyon Physical Therapy is an independently-owned practice that is certified to offer ASTYM manual therapy to patients in Frederick, Mt. Airy, and Hagerstown. We work with insurance companies to determine copays, deductible amounts and keep patients informed of their status. We are happy to files claims on patients' behalf, and also offer sliding payment scales and payment plans. Contact us today for more information.